Cature Smart Pellets Natural Wood Clumping Cat Litter (17.6 lbs)
৳ 1,650.00
Clumping cat litter made of FSC and FDA certified wood.
Clumps quickly for fuss-free clean up.
Reduces and controls unpleasant odours for up to 7 days.
Absorbs 7 times the amount of liquid.
Can be safely flushed in small amounts down the toilet.
Introducing the next generation cat litter by Cature
NATURAL ODOR CONTROL
Keeps pet odor in check for 7 days.
Our Cature Smart Pellets Natural Wood Clumping Cat Litter is natural, clumping wood litter is unrivaled in absorption and odor control. It's a breath of fresh air for your home!
QUICK CLUMPING &
easy disposal
For only 10 seconds, the litter can absorb all the liquid 
and lock odor super effectively and YES! You can just flush it.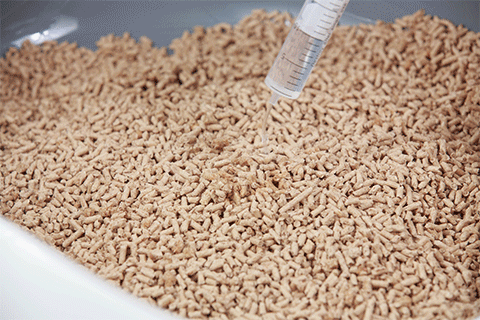 ABSORB 7 TIMES ITS WEIGHT
The micro-fine fibrils trap the liquid inside the natural organic fibers.  A single package can last 30 days per cat!
ECO-FRIENDLY
NO CHEMICALS. NO AIRBORNE DUST. NO WORRIES.